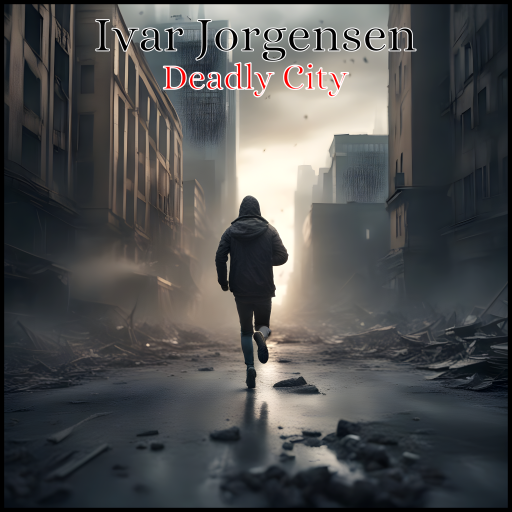 Immerse yourself in the heart-pounding world of "Deadly City" by Ivar Jorgensen, an electrifying digital audiobook that will have you on the edge of your seat from start to finish. This gripping story takes you on a thrilling journey through the shadowy streets of a city teeming with secrets and danger.
Join our compelling protagonist as they navigate a web of intrigue, suspense, and high-stakes action, all set against the backdrop of a city with a dark past and a deadly present. With each chapter, you'll be drawn deeper into a plot filled with unexpected twists, complex characters, and a relentless quest for truth.
Narrated by a talented voice artist, "Deadly City" in audio format will transport you directly into the heart of the narrative, making you feel every pulse-pounding moment, every heart-wrenching decision, and every shocking revelation. Whether you're a fan of suspense, mystery, or intense thrillers, this audiobook promises an unforgettable and immersive experience that will keep you hooked until the very last word.
Don't miss out on the opportunity to experience the gripping story of "Deadly City" by Ivar Jorgensen in a way that feels as real as if you were living it yourself. Get the digital audiobook now and let the adventure begin.
You're all alone in a deserted city. You walk down an empty street, yearning for the sight of one living face — one moving figure. Then you see a man on a corner and you know your terror has only begun. Frank Brooks wakes up in Chicago after being drugged in an evacuated city, apparently surrounded by aliens… – Summary by The Narrator
Select Your Favorite Store