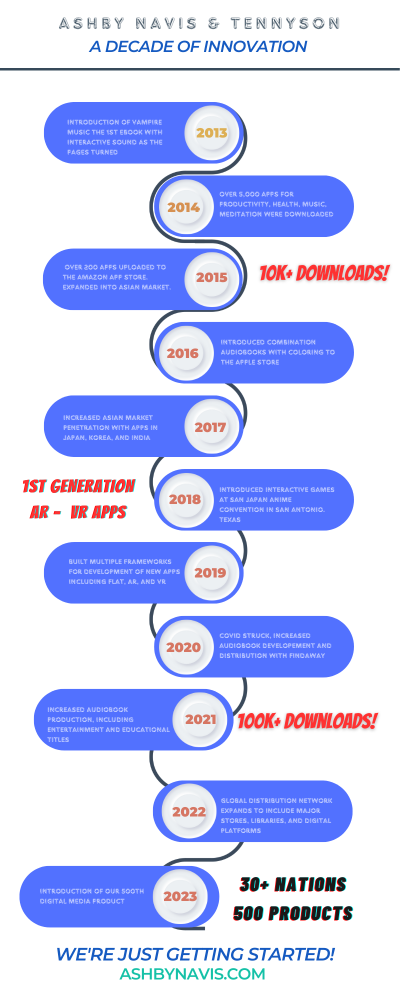 At Ashby Navis & Tennyson Media Publisher, we are passionate about delivering high-quality content that engages, informs, and inspires our audience. Our team of experts is dedicated to creating products that meet the highest standards of quality and creativity. We take pride in our ability to bring fresh perspectives and innovative ideas to our products, ensuring that they are always ahead of the curve.
We believe in the power of digital media to connect people, build communities, and drive change. That is why we are committed to providing our customers with the tools and resources they need to succeed in the digital age. Whether you are a professional looking to expand your reach, or an individual seeking new and exciting experiences, Ashby Navis & Tennyson Media Publisher has something for everyone.
Join us on our journey as we continue to shape the digital media landscape and bring new and innovative products to the world. With Ashby Navis & Tennyson Media Publisher, you can always expect the best in quality, creativity, and innovation.