Are you ready to embrace the beauty of aging with grace and positivity? Imagine immersing yourself in the tranquil embrace of ocean waves, while soothing affirmations gently guide your thoughts towards embracing the aging journey as a time of renewal and self-discovery.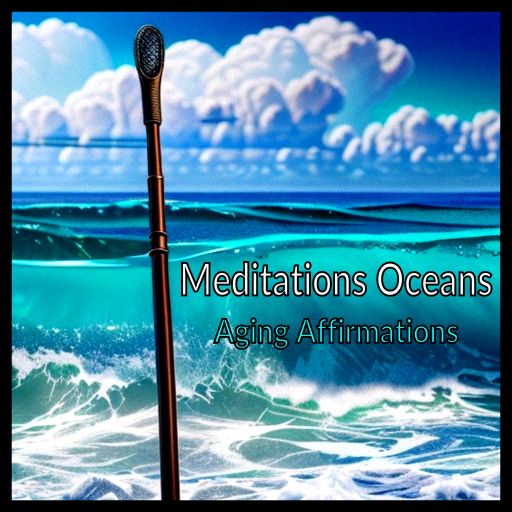 Discover the Power of Affirmations: "Meditations Oceans – Aging Affirmations" combines the serene sounds of ocean waves with carefully crafted positive affirmations designed to uplift your spirit and reshape your perception of aging. These affirmations are strategically placed to enhance your meditation experience, promoting self-love, resilience, and a deeper sense of appreciation for every stage of life.
Key Features:
Oceanic Tranquility: Immerse yourself in the calming sounds of gentle ocean waves, creating a peaceful backdrop that transports you to a serene coastal oasis.
Aging with Grace: The carefully curated affirmations focus on embracing the natural process of aging as an opportunity for growth, wisdom, and self-empowerment.
Positive Reinforcement: The affirmations are designed to rewire your subconscious thoughts, fostering a positive mindset towards aging and promoting self-confidence.
Mindful Moments: These guided affirmations are seamlessly integrated into your meditation, creating moments of reflection and introspection while you connect with the soothing rhythm of the waves.
Versatility: Whether you're new to meditation or a seasoned practitioner, this audio can be used during meditation sessions, morning routines, or even as a calming background while you work or relax.
Self-Care Companion: "Meditations Oceans – Aging Affirmations" is your dedicated partner on your journey of self-care, providing a safe space to confront any negative perceptions of aging and replace them with positivity.
Select Your Favorite Store