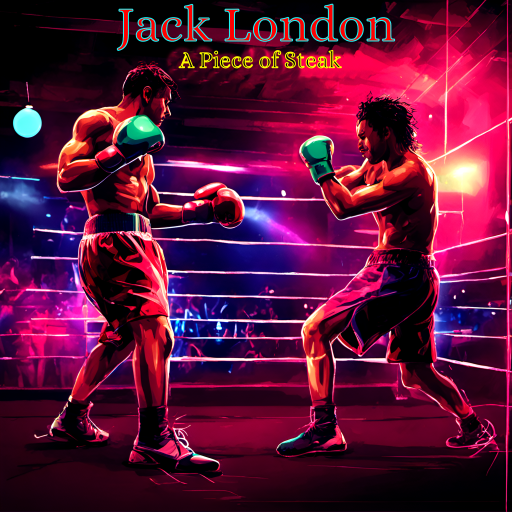 Jack London (1876 – 1916)
"A Piece of Steak" by Jack London:
Let the powerful storytelling of Jack London come alive in this audiobook. "A Piece of Steak" takes you into the brutal world of boxing in the early 20th century. Through vivid narration, you'll step into the shoes of a seasoned fighter facing off against a younger, stronger opponent. Experience the raw emotions, the clash of generations, and the relentless struggle for survival in the ring. This audiobook is a gripping journey into the heart of the sport, where determination and courage are tested to their limits. Get ready for a visceral experience as you listen to this classic tale of human resilience.
"The Misplaced Battleship" by Harry Harrison (1925 – 2012):
Embark on an interstellar voyage through this captivating audiobook. Join Lieutenant Renn and his motley crew in a spacefaring adventure filled with witty humor, unexpected twists, and thrilling battles. With immersive narration that brings every character to life, "The Misplaced Battleship" transports you to a galaxy where humor and heroics reign supreme. Get ready for an exhilarating journey through the cosmos that will keep you entertained from beginning to end.
Select Your Favorite Store